Postage costs
Mailboxes with flaps for parcels, formerly known as DHL parcel boxes, offer a practical and secure way to receive parcels, especially if you are often not at home or do not want to receive the parcels directly.

The cost of this type of mailbox can vary depending on the size, colour and type of lock. For example, a smaller box costs around €400, while a larger box can cost up to €600. It should be noted, however, that the prices quoted are only a guide and may vary. It is advisable to ask the manufacturer directly for the current prices.
A great advantage of mailboxes with flaps for parcels is the security they offer. Secured with a lock, parcels can be stored safely until you can collect them. Another advantage is the time saved, as you no longer have to receive the parcels in person and therefore do not have to be at home when the parcel is delivered.
As a rule, these mailboxes are made of robust materials and can be installed both outdoors and indoors. They are available in different colours and sizes and can be adapted to individual needs.
Overall, mailboxes with flap for parcels offer a practical and secure solution for receiving parcels and are a sensible investment, especially for people who are frequently on the move or do not want to receive their parcels directly.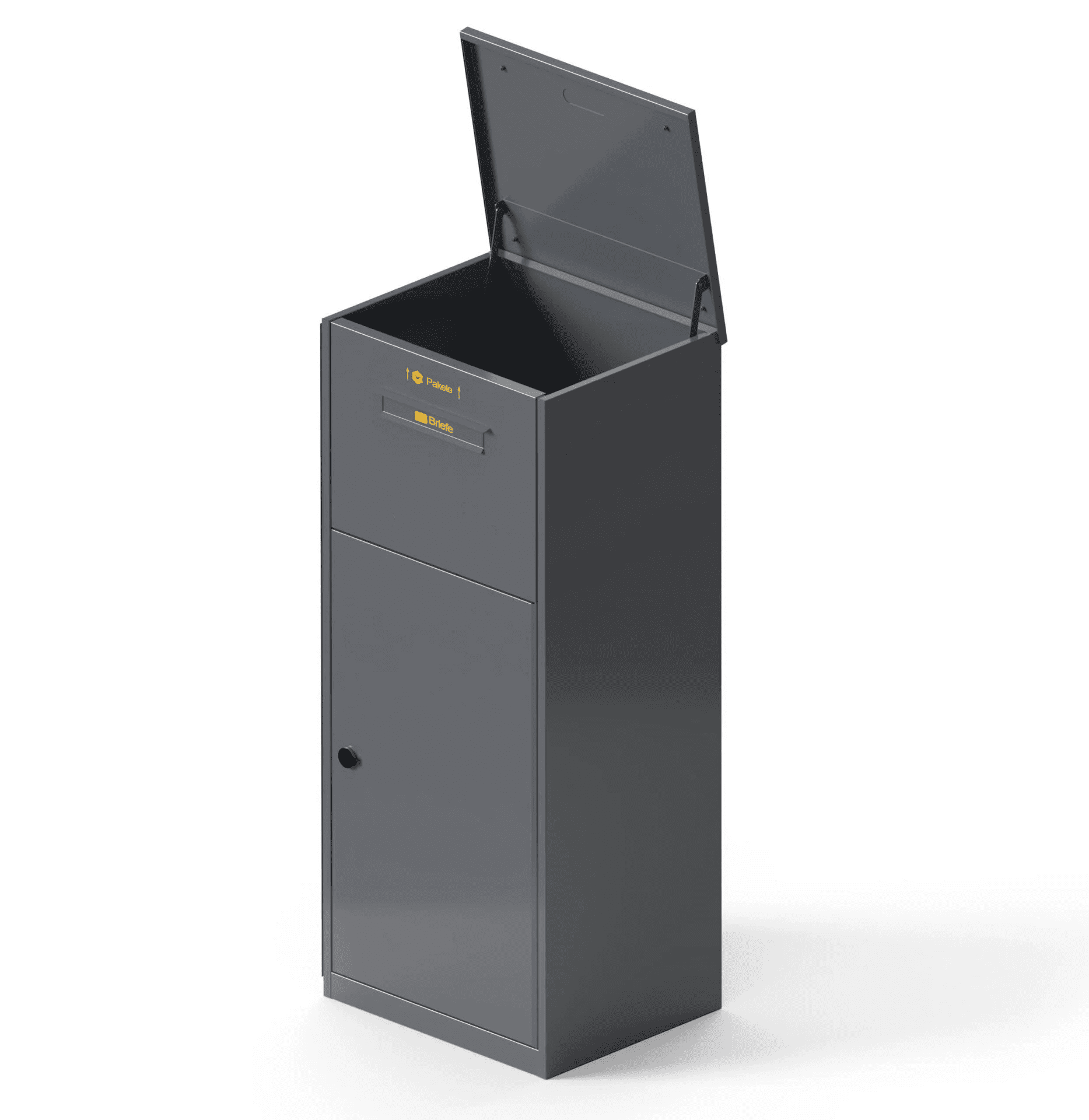 Parcel station S
Packages can be inserted from above and removed from the front, with key, height 120 cm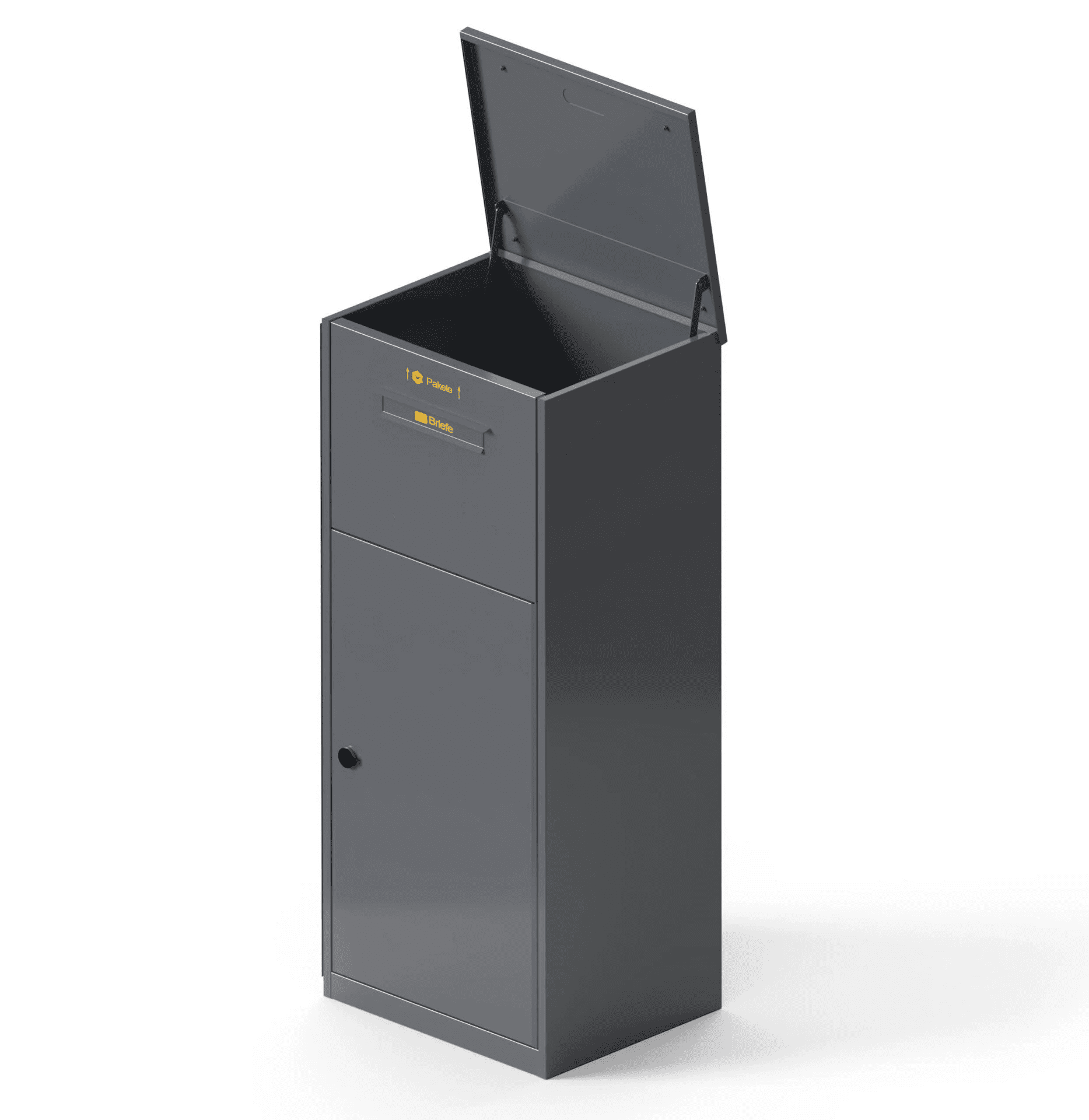 Parcel station M
Packages can be inserted from above and removed from the front, with key, height 130 cm
€476.00*

€871.52*

(45.38% saved)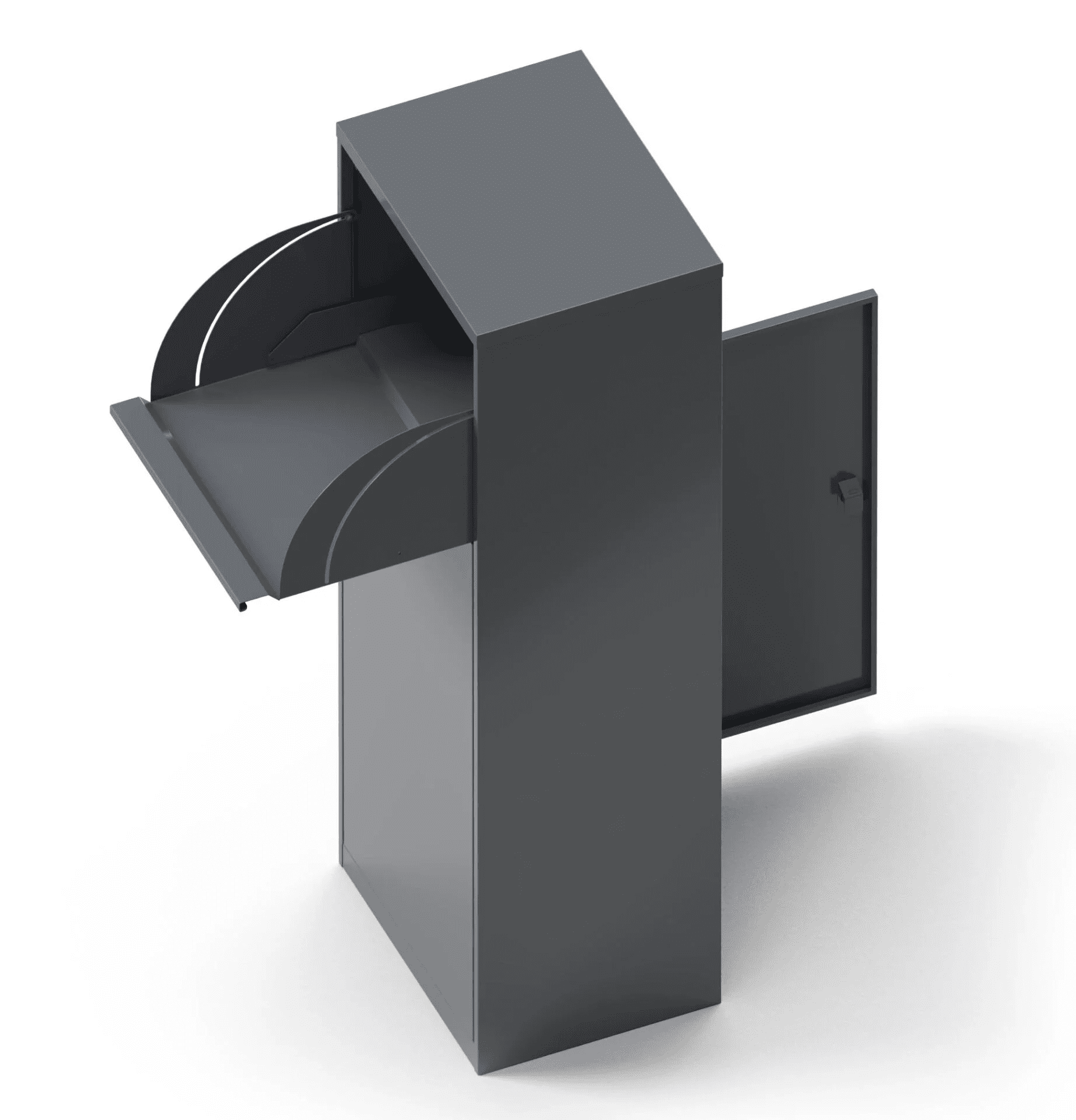 Parcel station L
Packages can be inserted from above and removed from the back, with key, height 150 cm
€516.15*

€930.87*

(44.55% saved)