Buy mailbox large
High quality, stylish and modern mailbox in anthracite. It is made of galvanized steel, so you do not have to worry about rust, and it is weather resistant.

The box has a covered inlet and a lock that protects the contents from moisture.

The box has a specially designed fashionable design, making it perfect for any modern home. It is not only a fashionable, but also a practical gadget for packages, which increases the attractiveness of modern fences.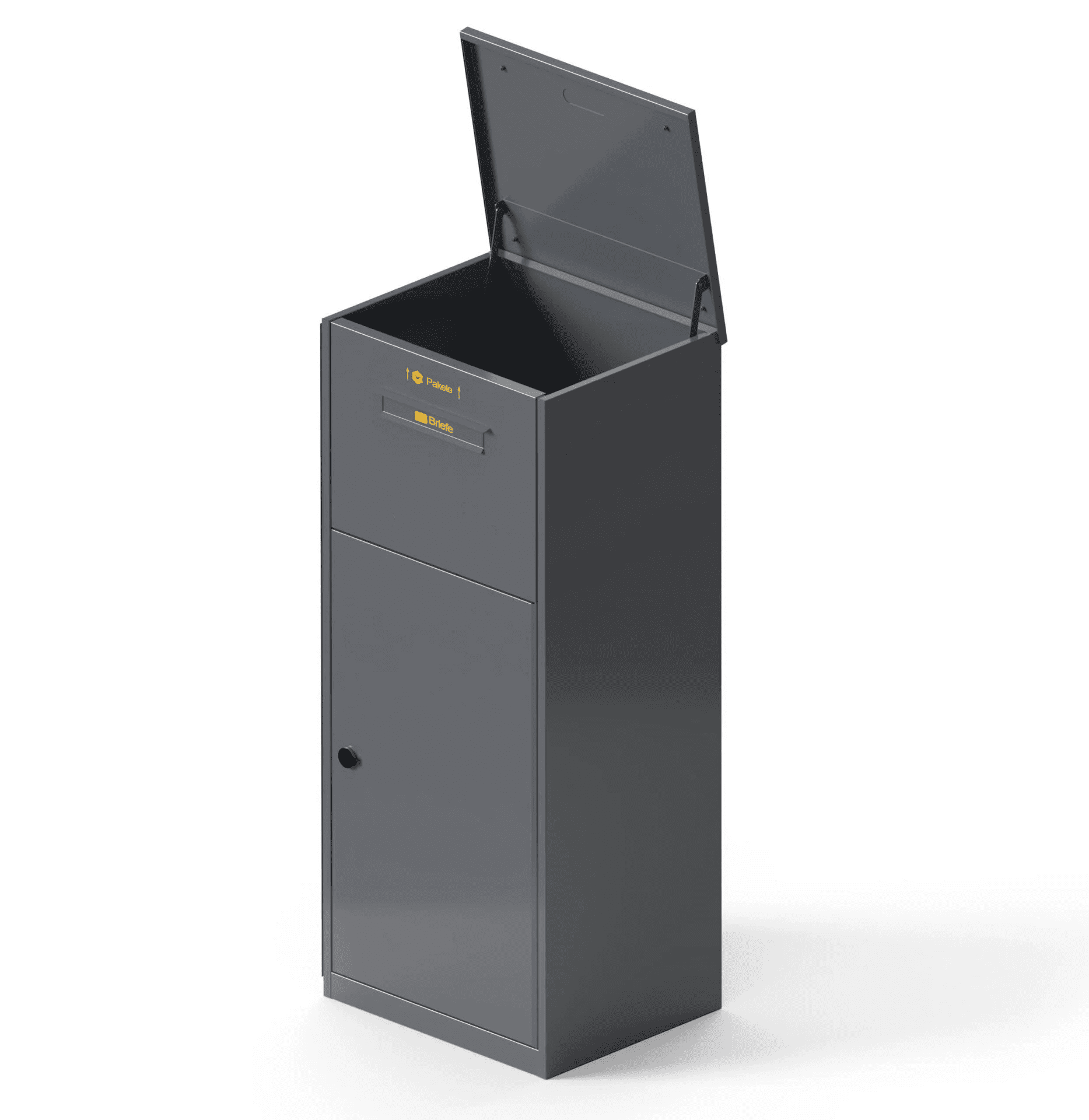 Parcel station S
Packages can be inserted from above and removed from the front, with key, height 120 cm
€422.00*

€718.00*

(41.23% saved)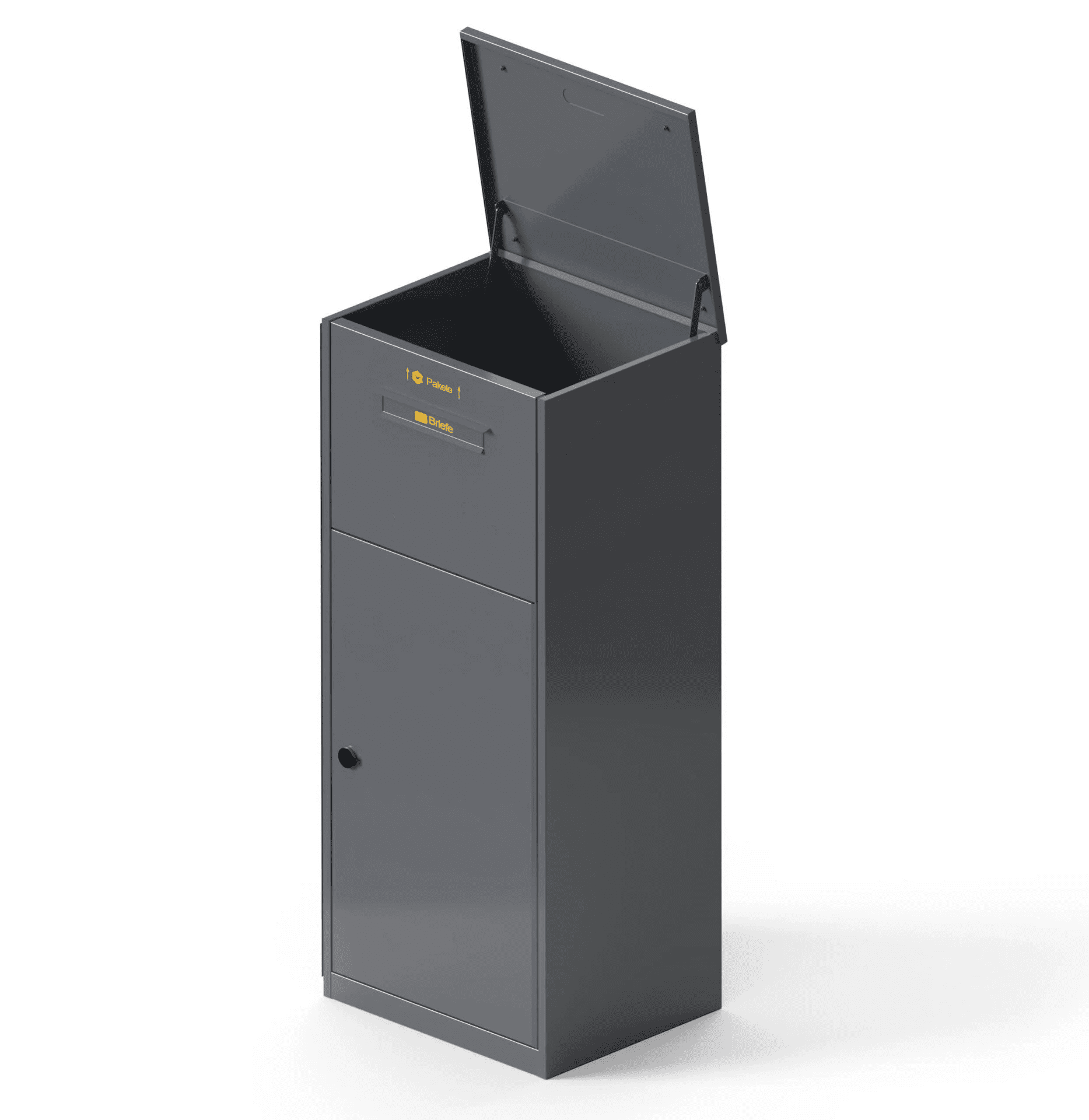 Parcel station M
Packages can be inserted from above and removed from the front, with key, height 130 cm
€476.00*

€871.52*

(45.38% saved)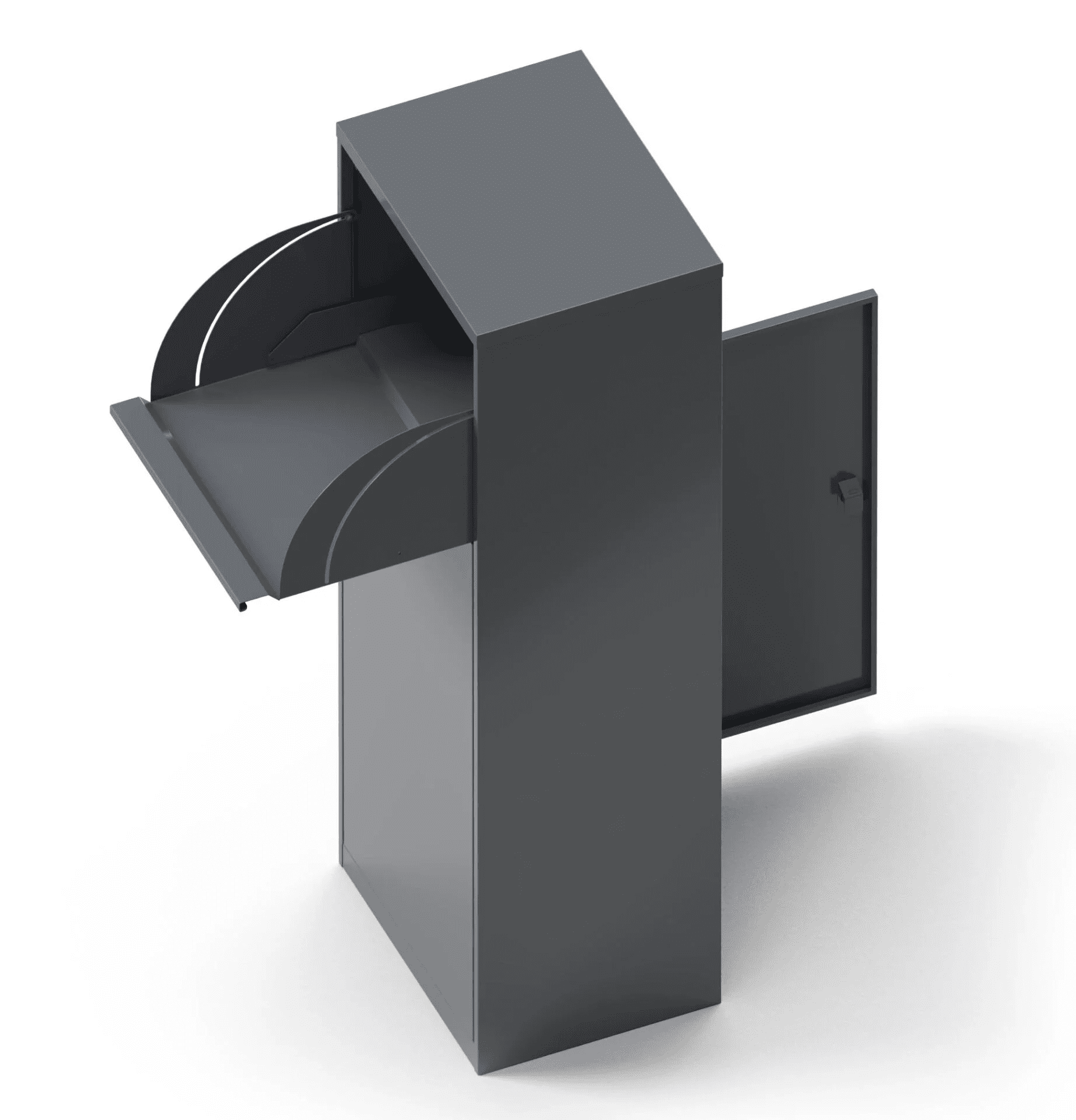 Parcel station L
Packages can be inserted from above and removed from the back, with key, height 150 cm
€516.15*

€930.87*

(44.55% saved)